I stayed in Lake Toya Nonokaze Resort in Toyako Onsen, Hokkaido for one night. I have chosen the Japanese-Western style room in the Nonokaze Club building. It is really huge and very comfortable. The room is kind of separately into three "parts", a Japanese-style living room, a Western-style living room and the bedroom.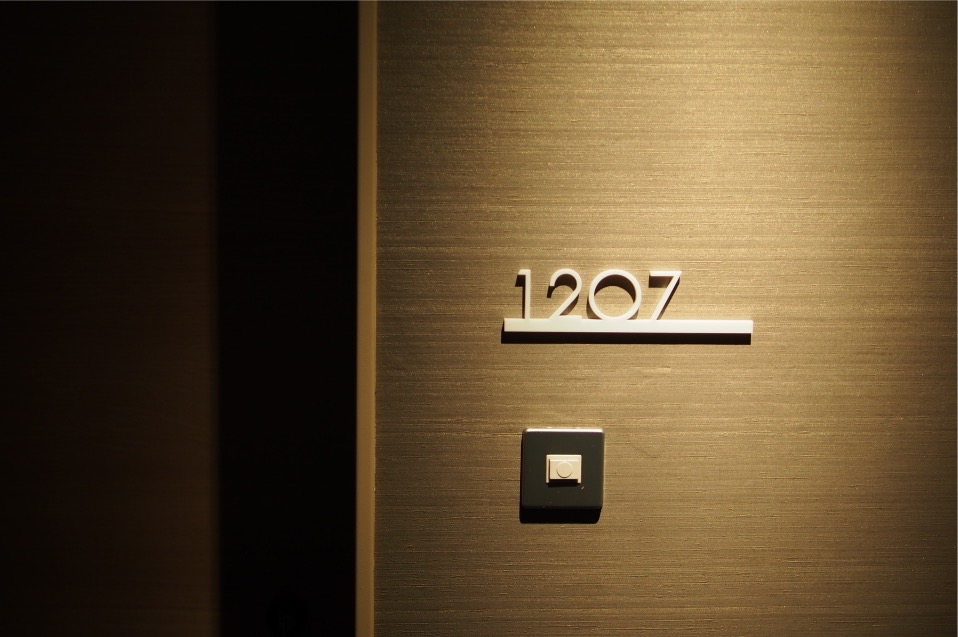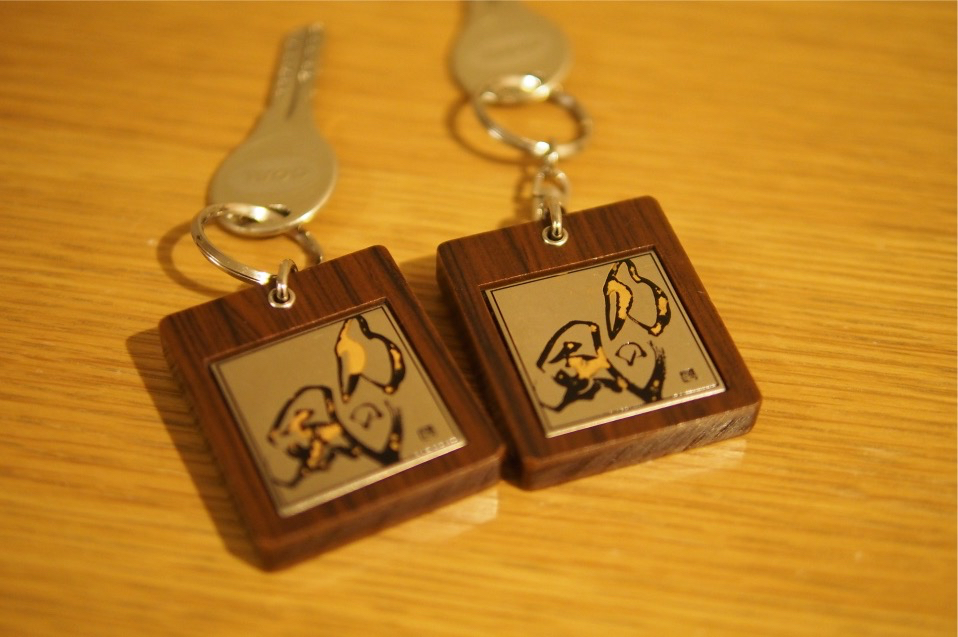 Entrance (Genkan)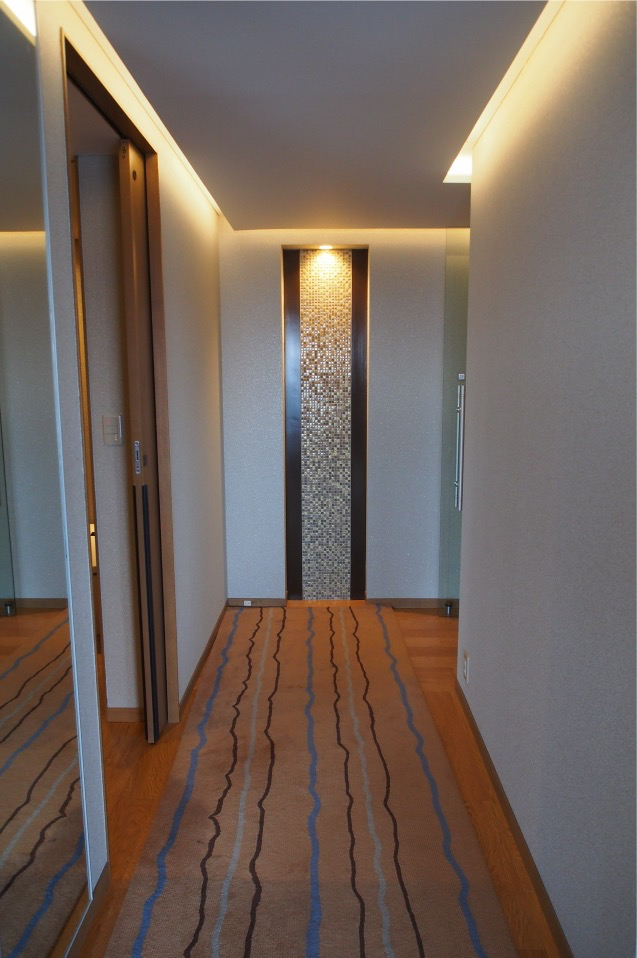 Japanese-style part…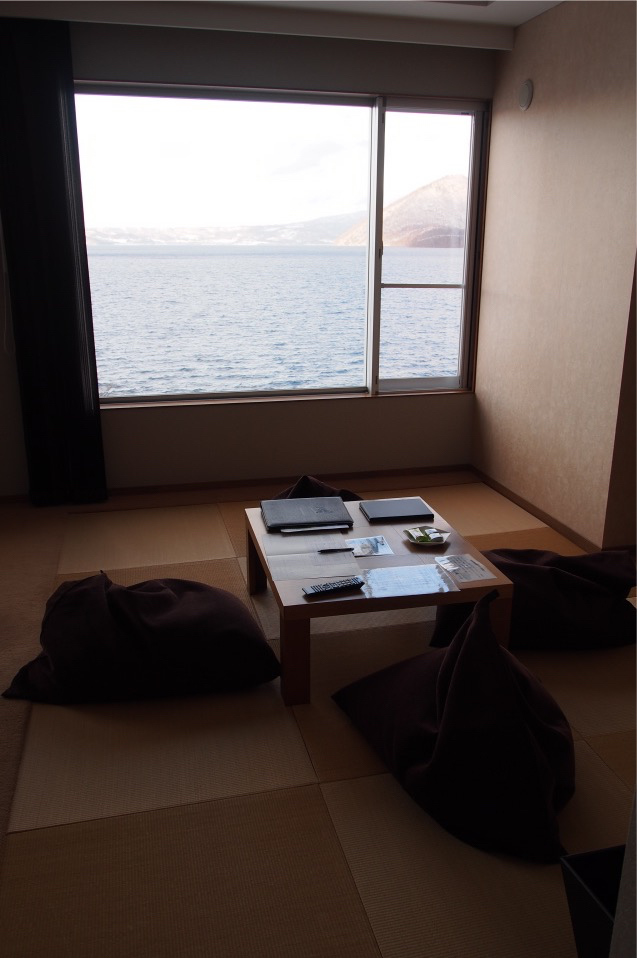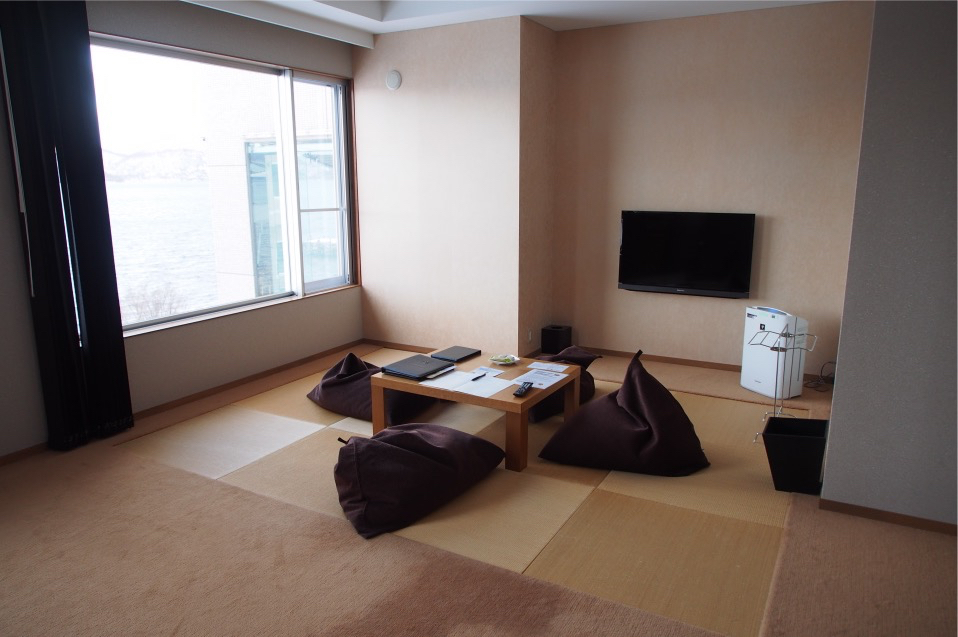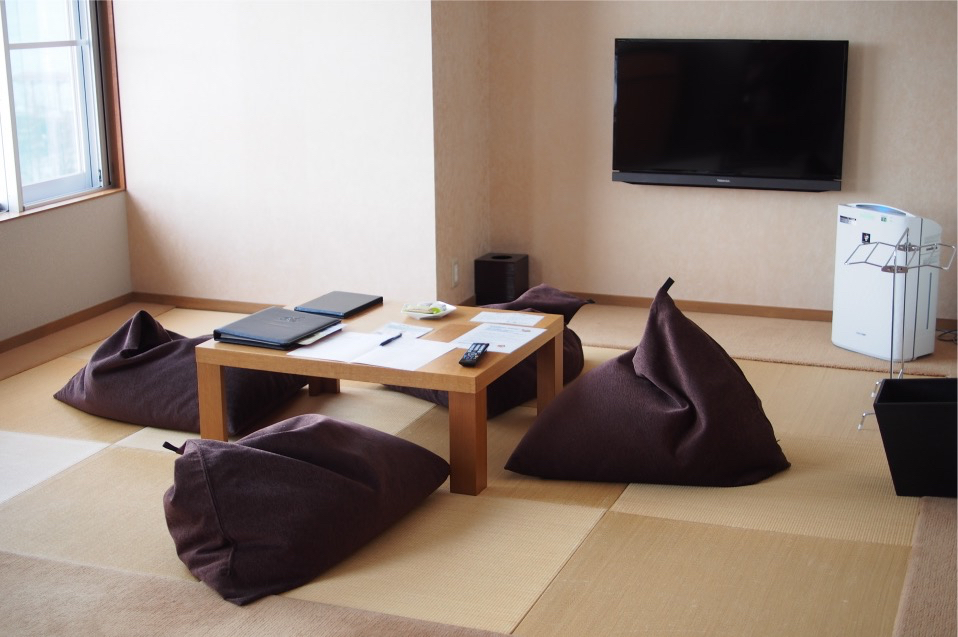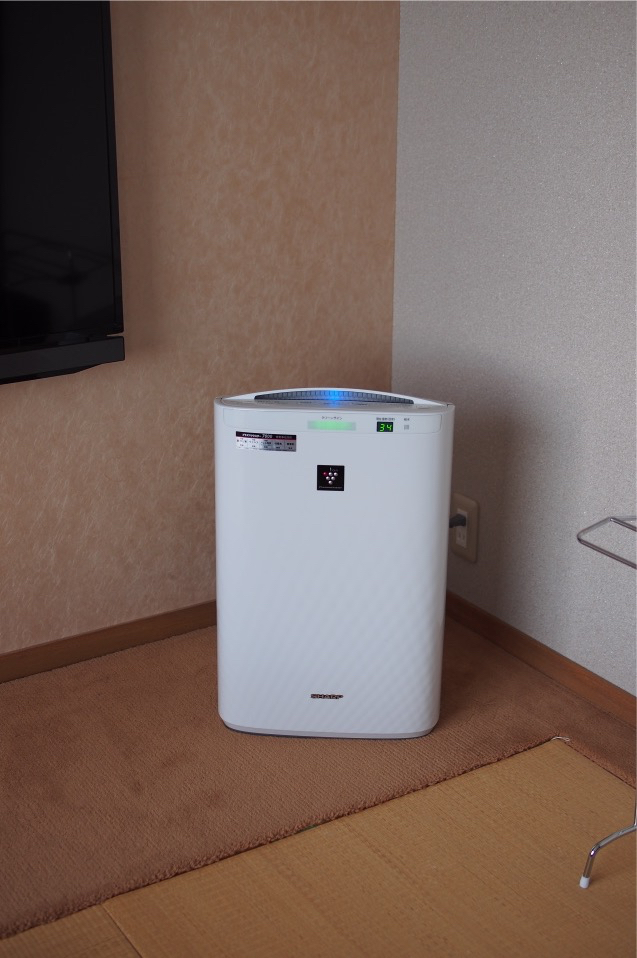 The Western-style part…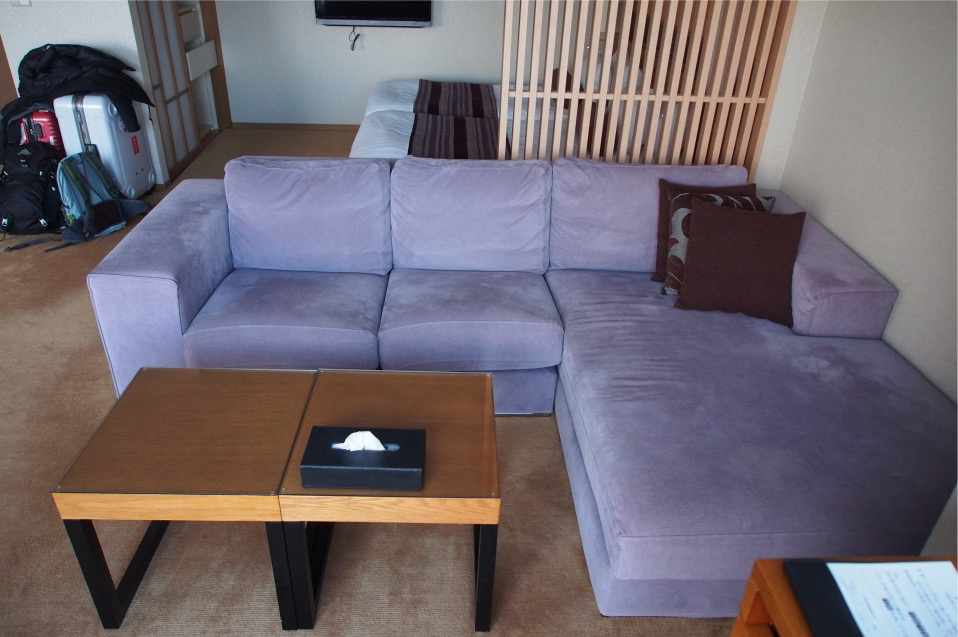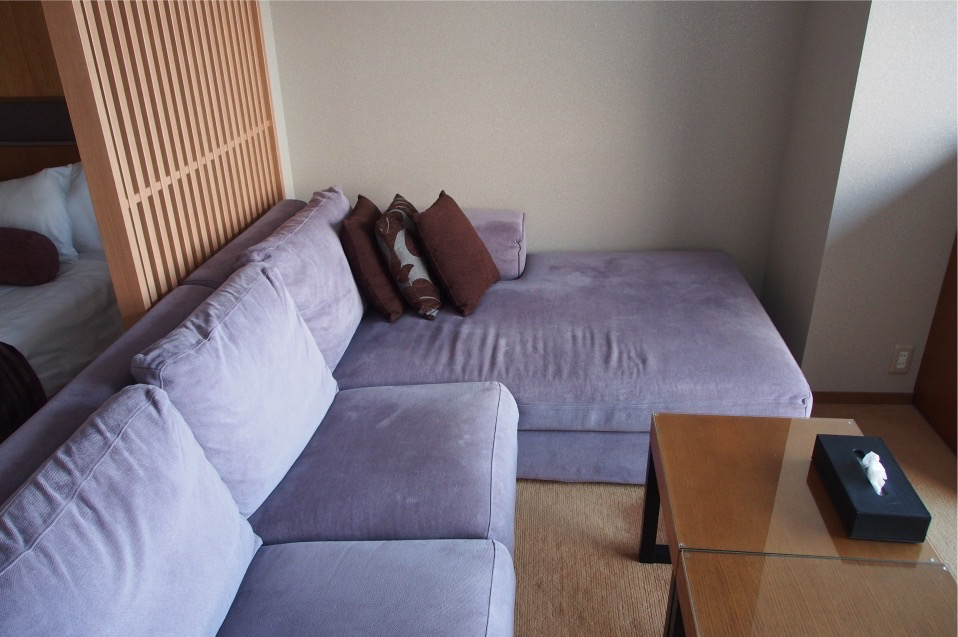 and the bedroom…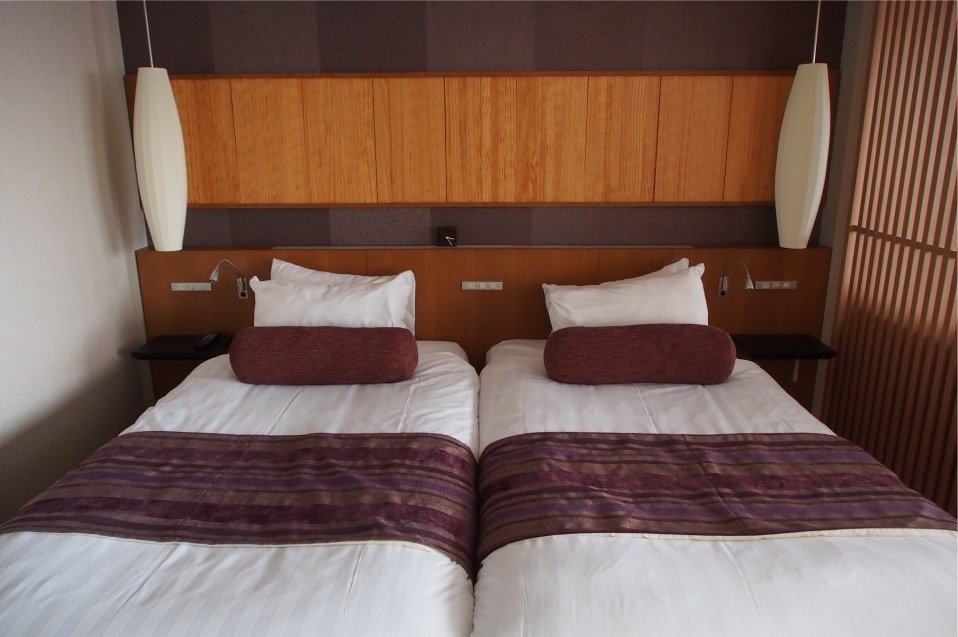 It is so big… you can know how big it is by comparing with the size of the baggage…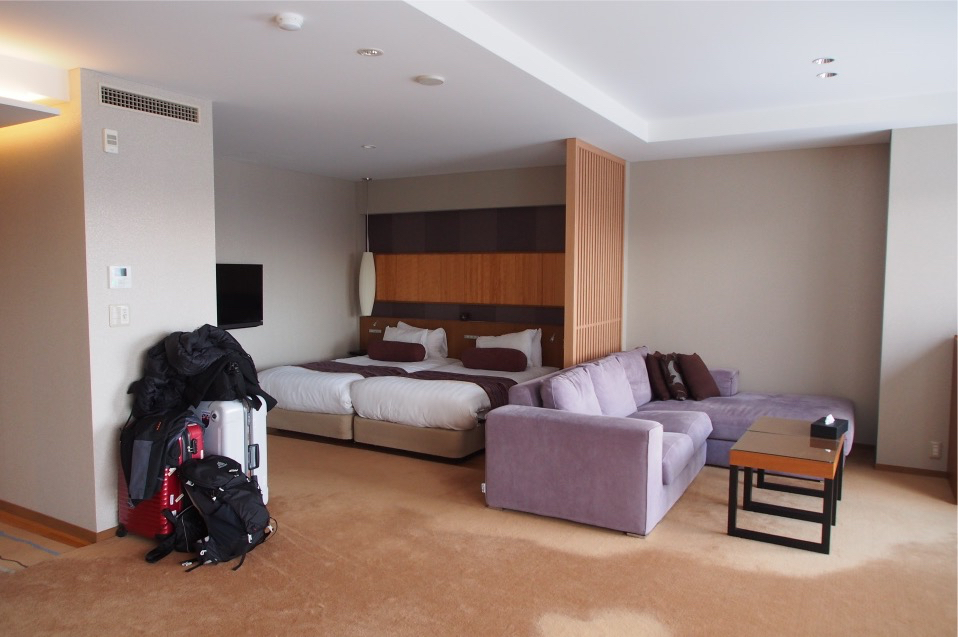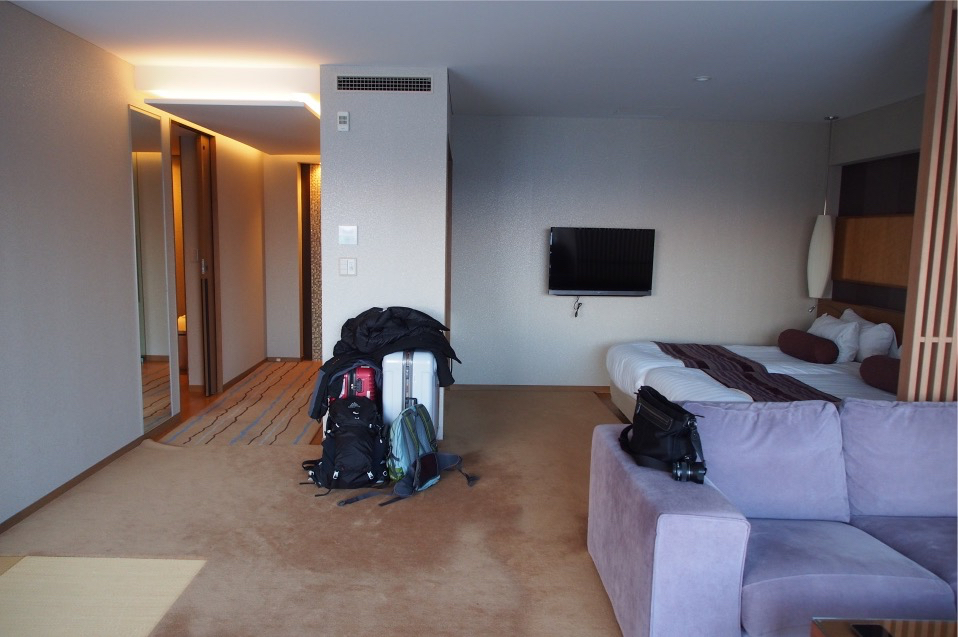 Then, the toilet…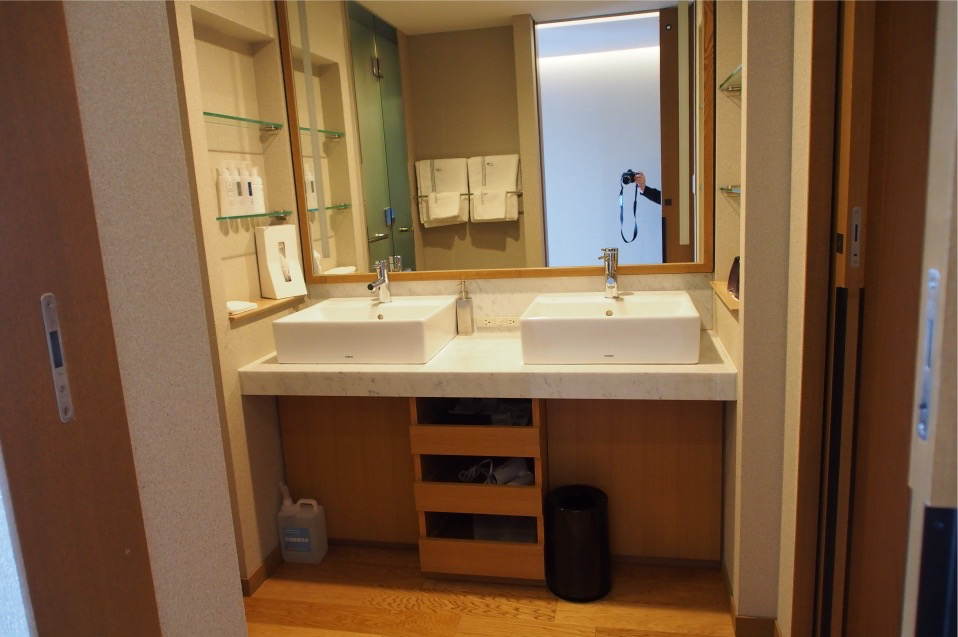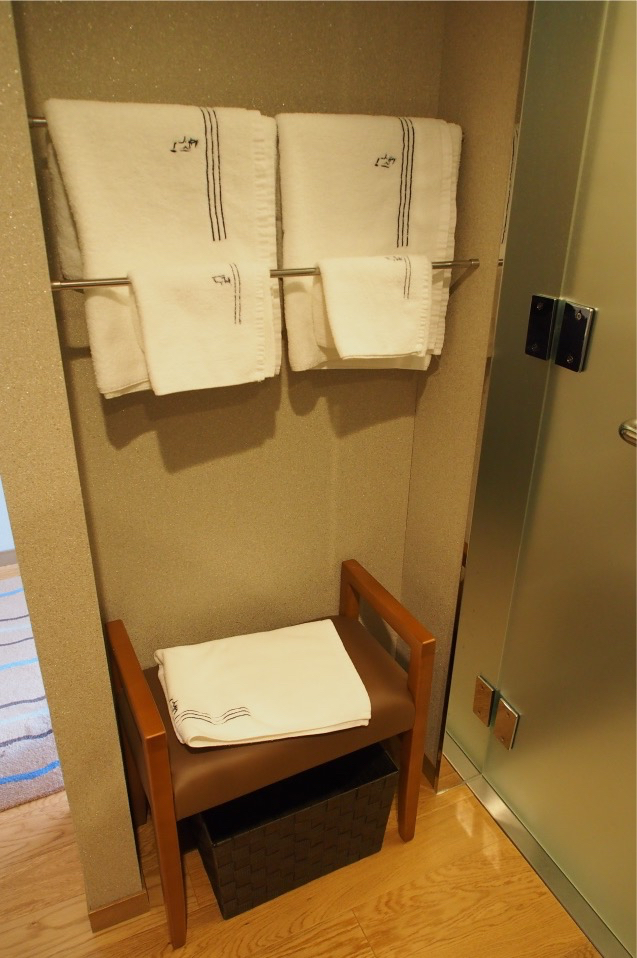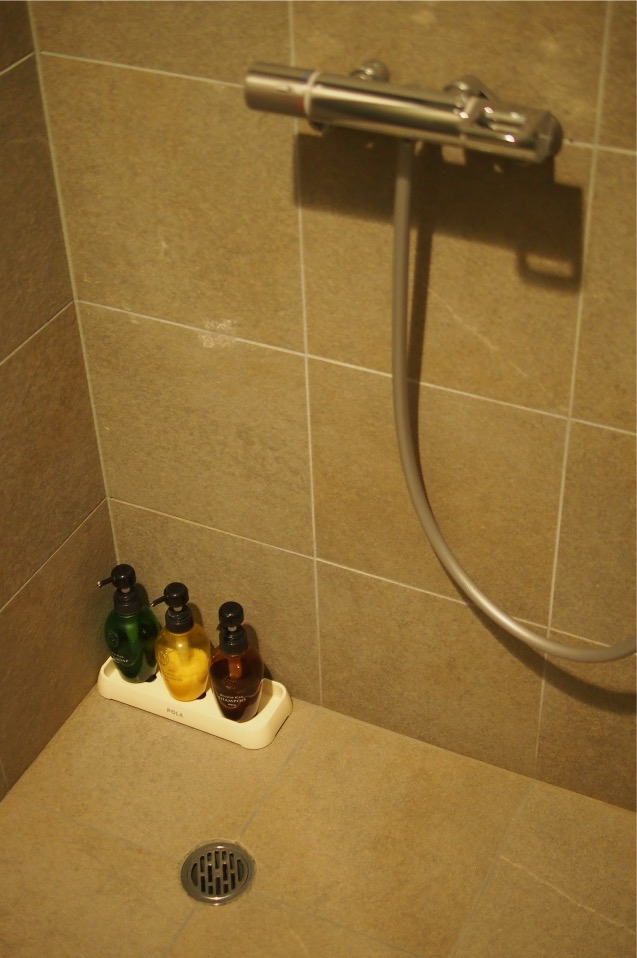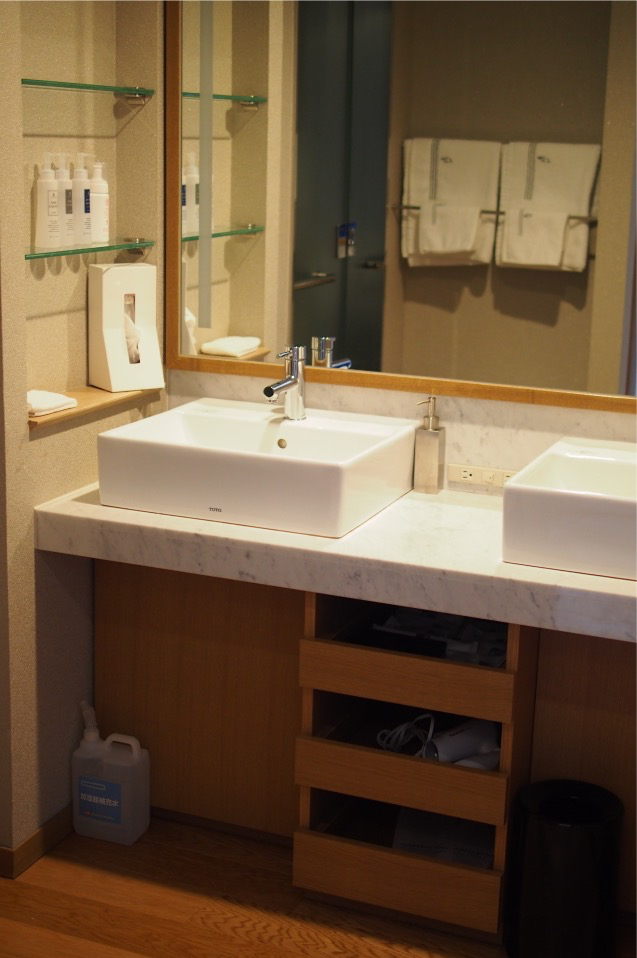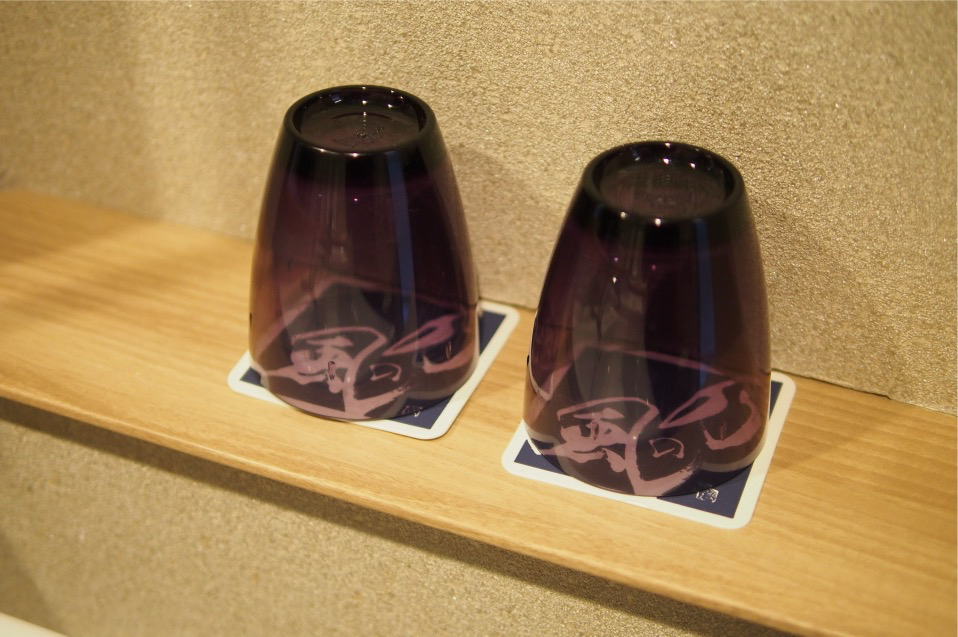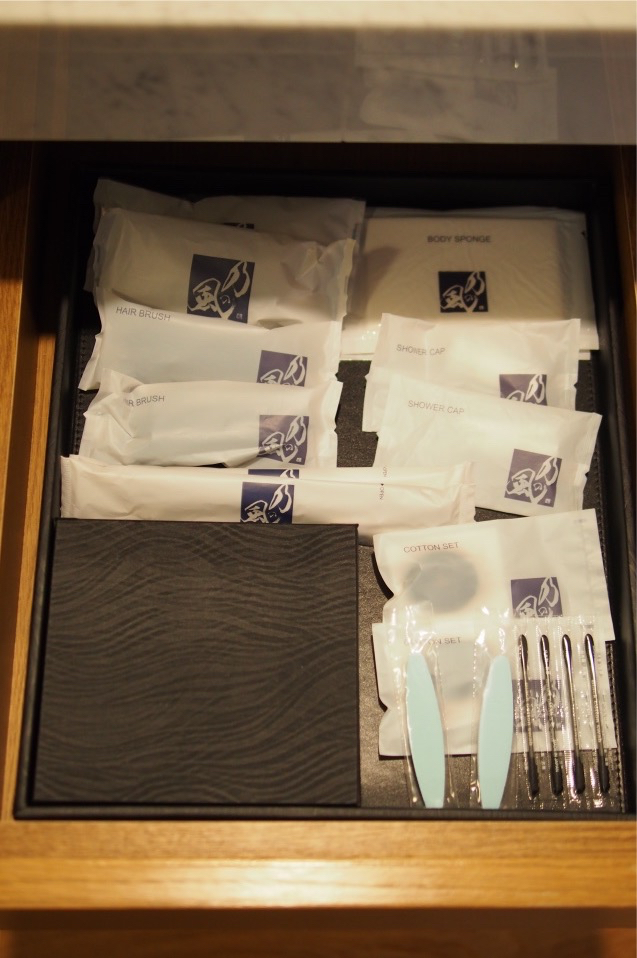 Amenities for males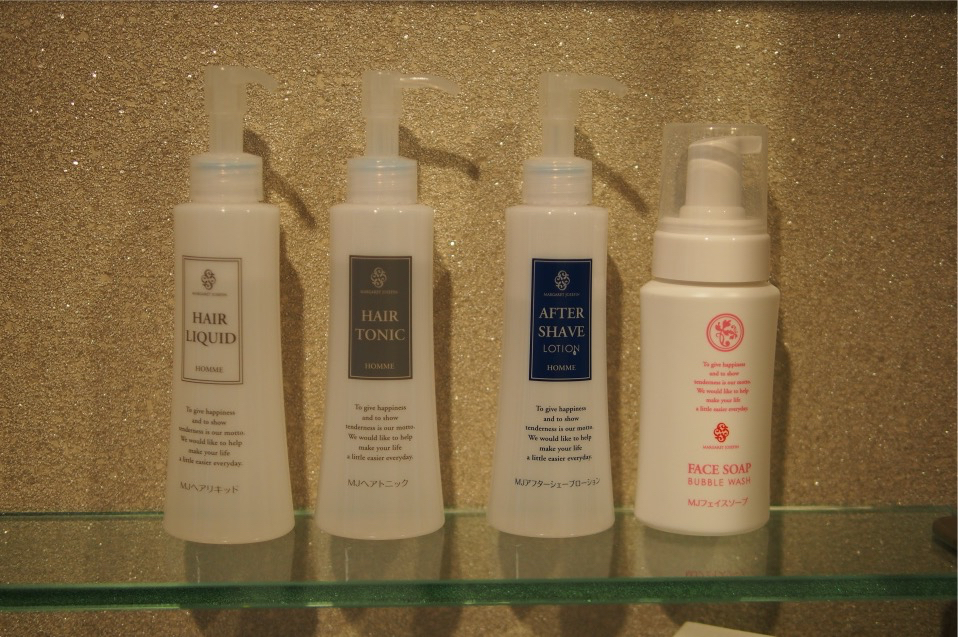 and females…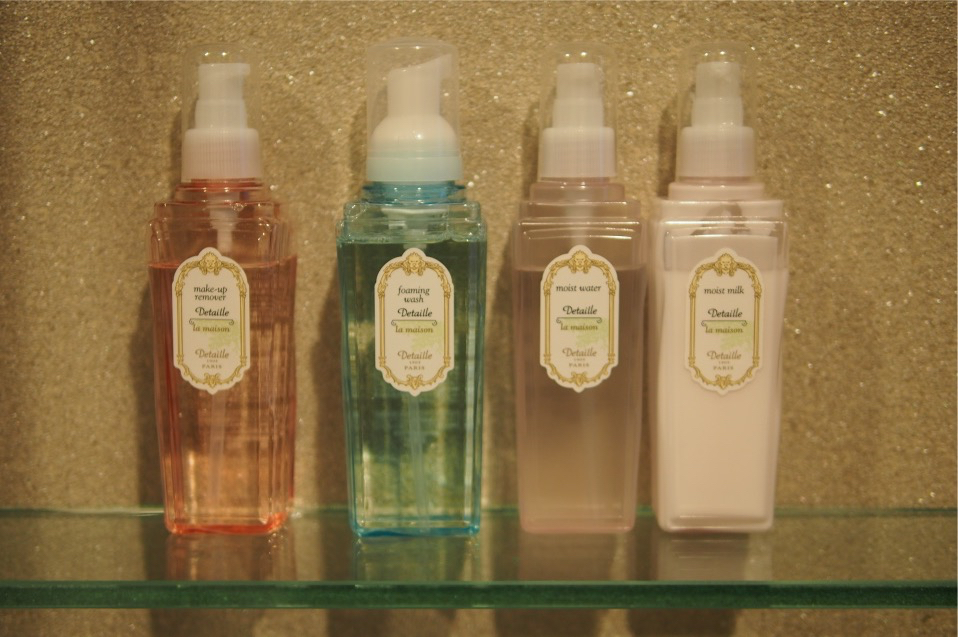 The Japanese-style washlet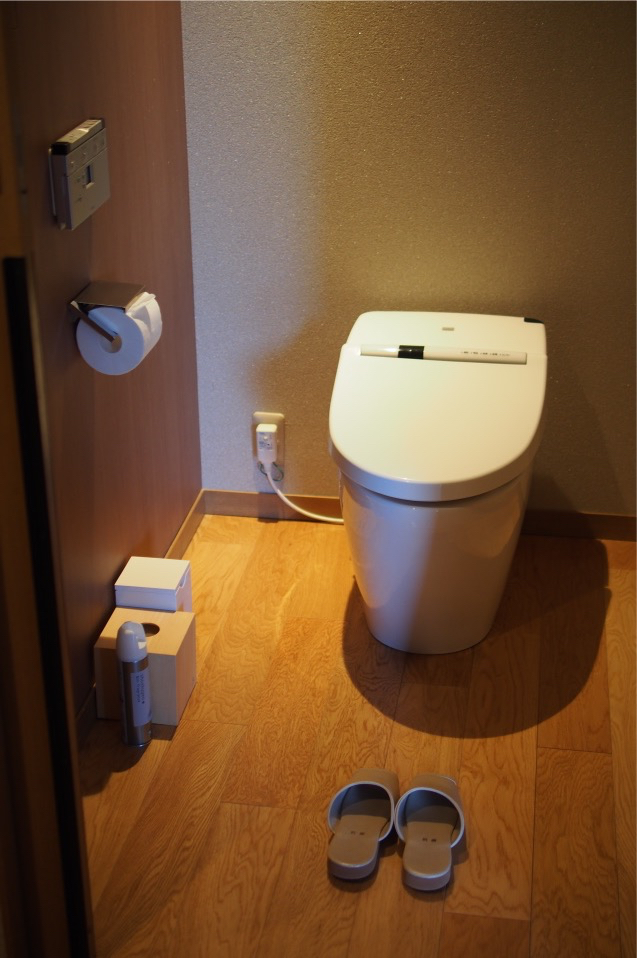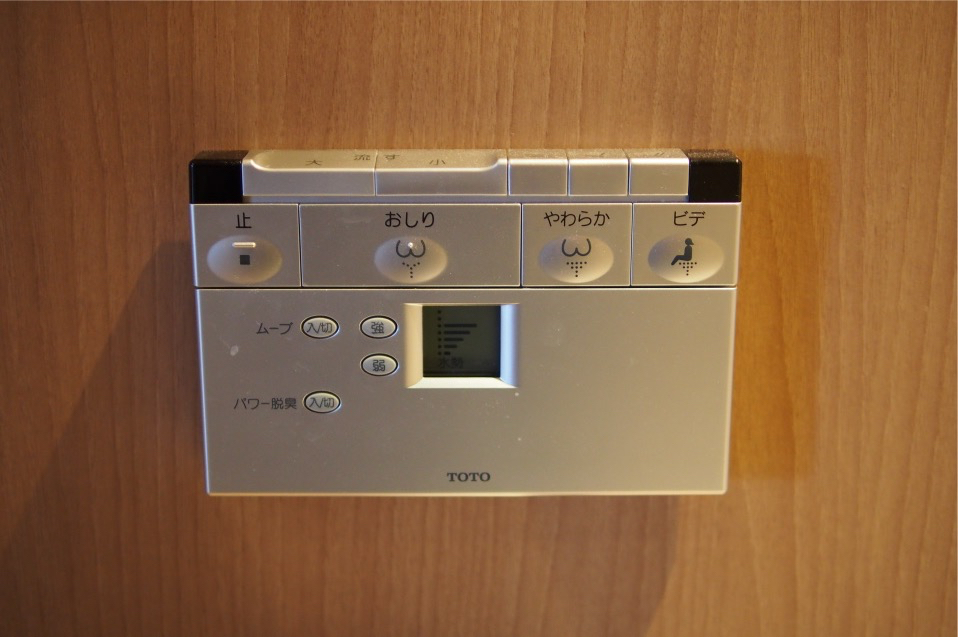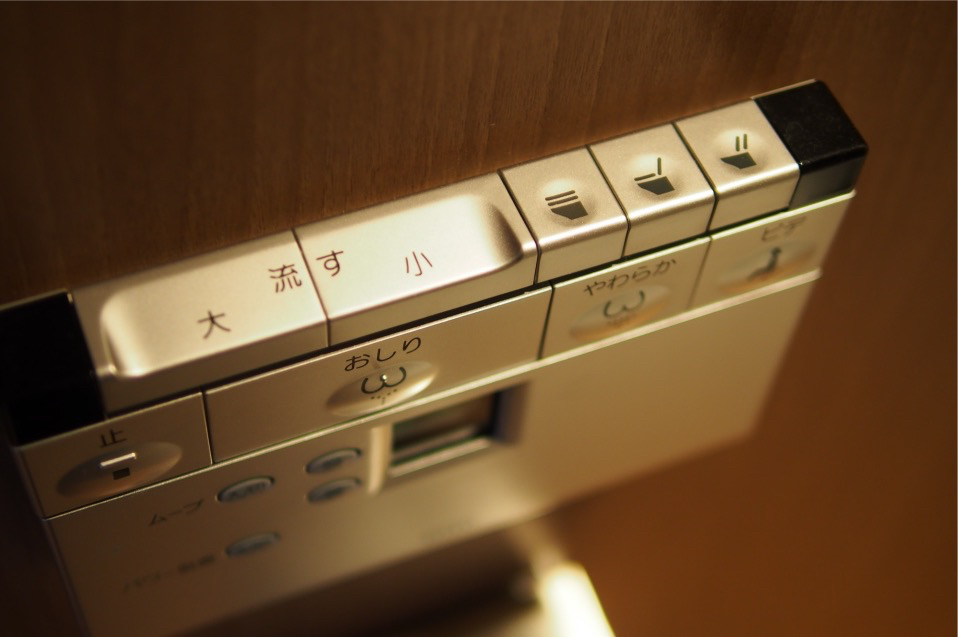 There are snacks and coffee and tea ready. Coffee is not those instant coffee but a bag of coffee beans with a grinder and a brewer. You can make a cup of freshly grinded coffee. Apart from coffee, there are 5 choices of tea bags to choose from. On the Japanese table, snacks are also prepared.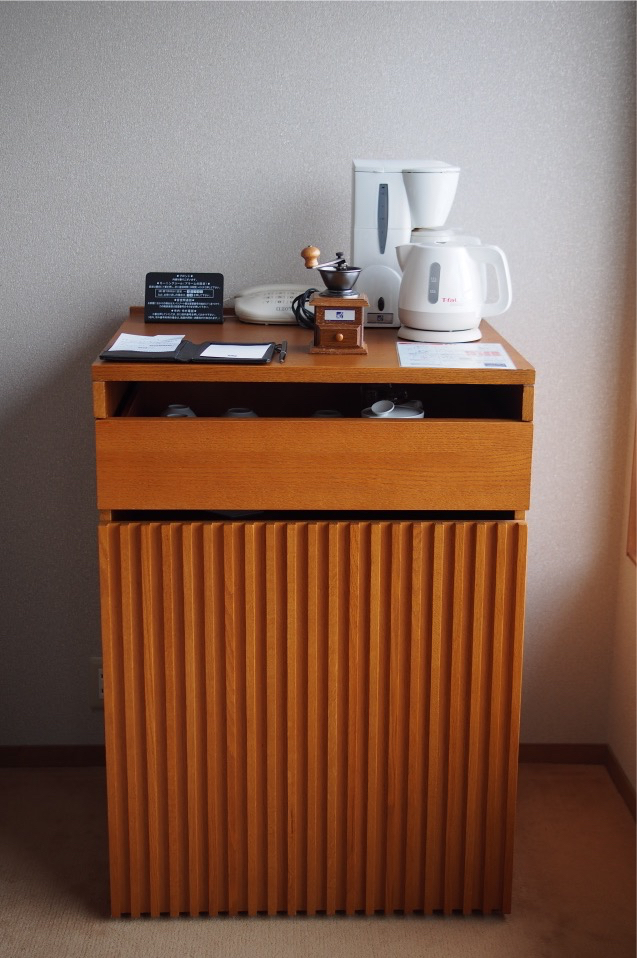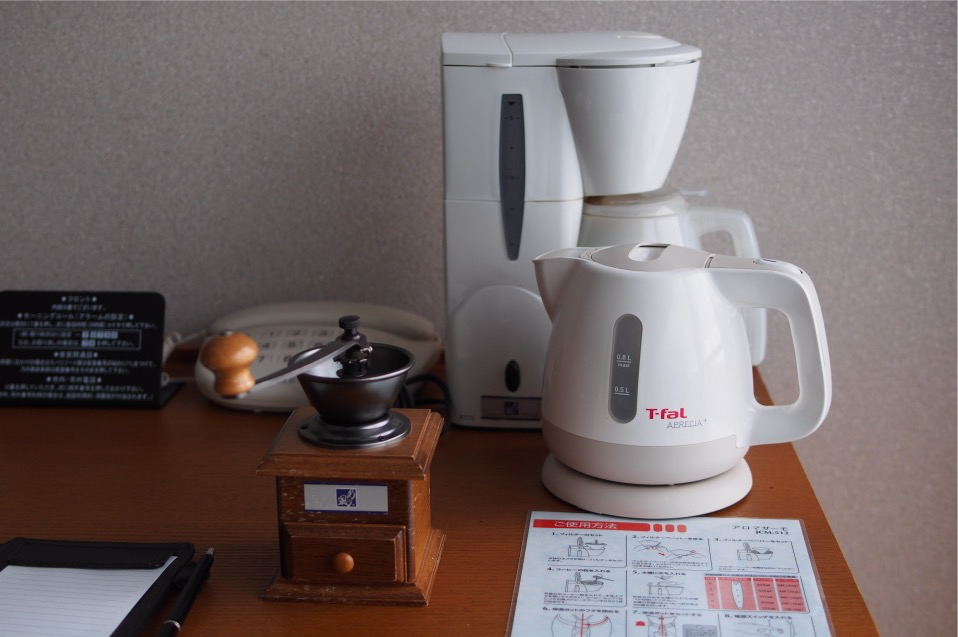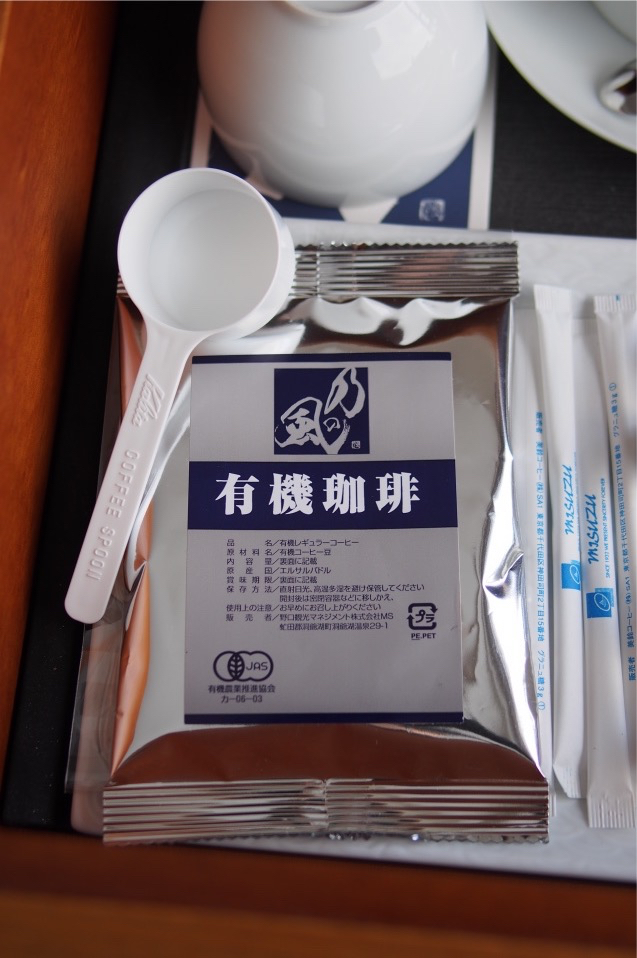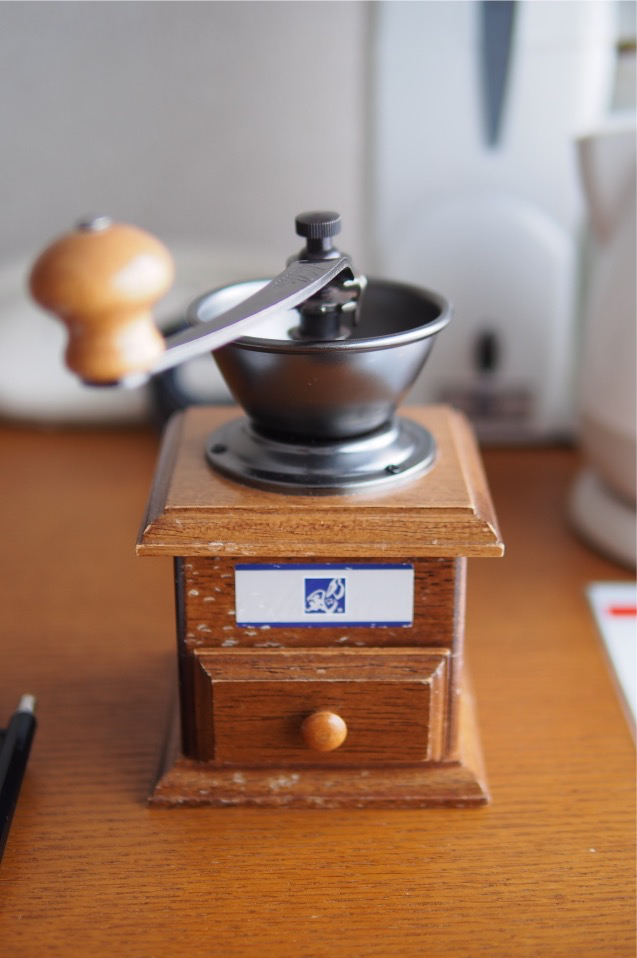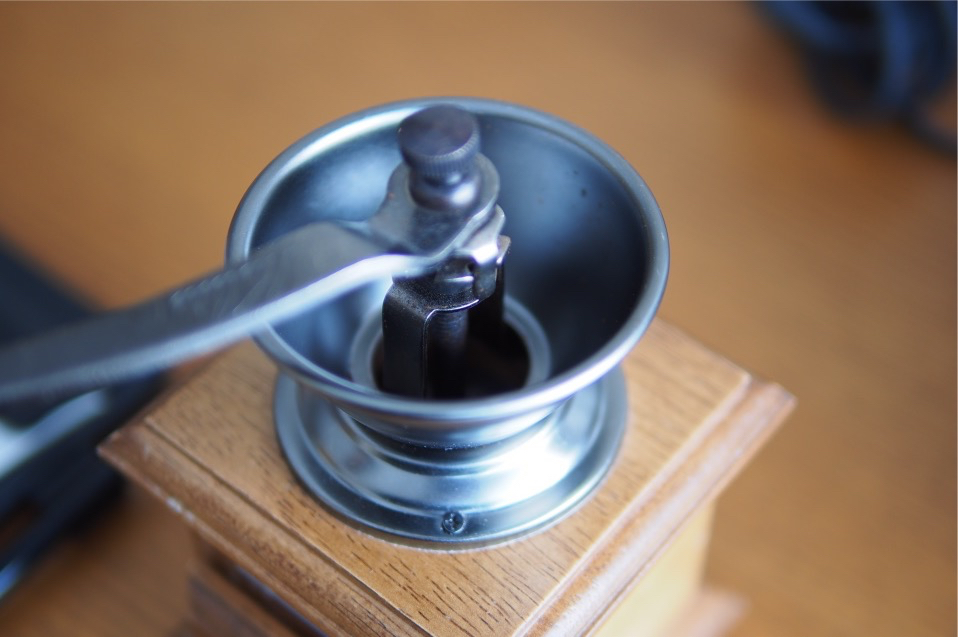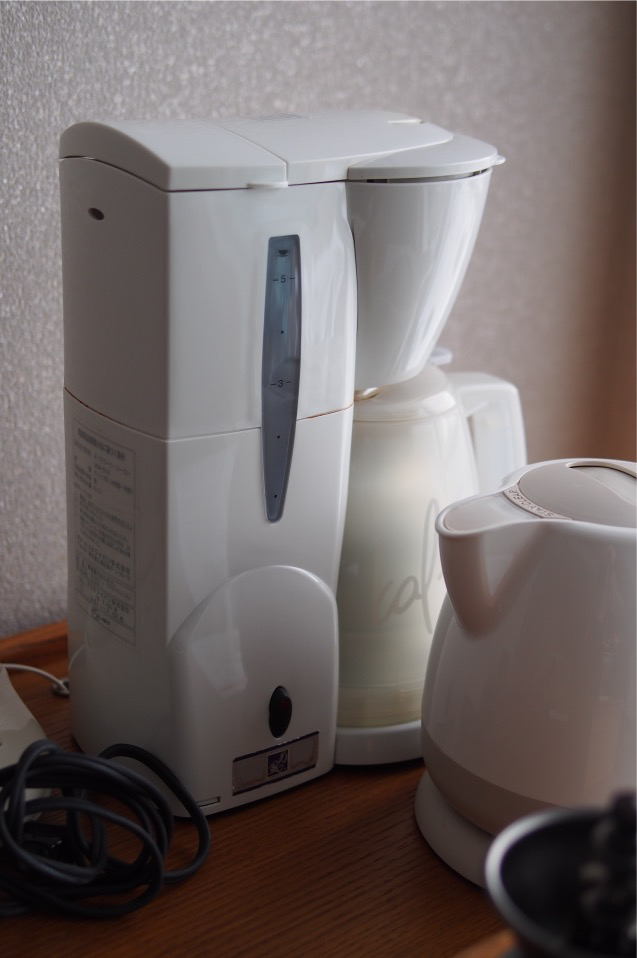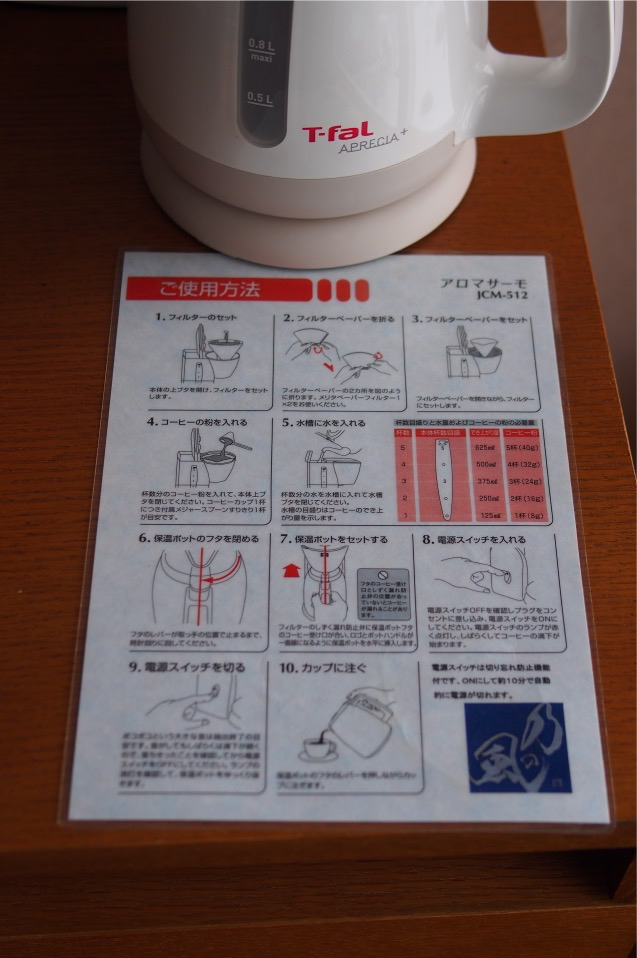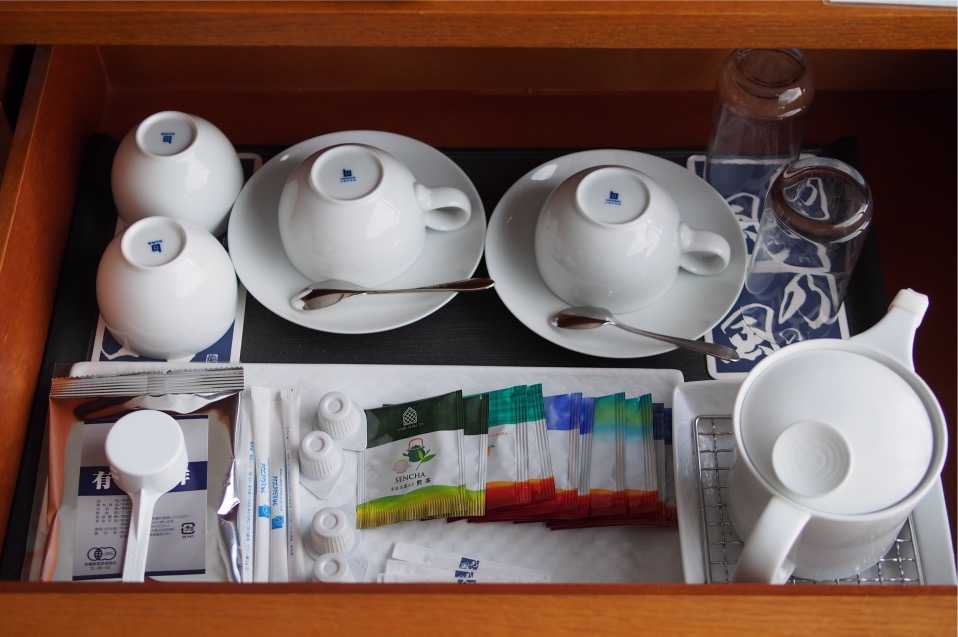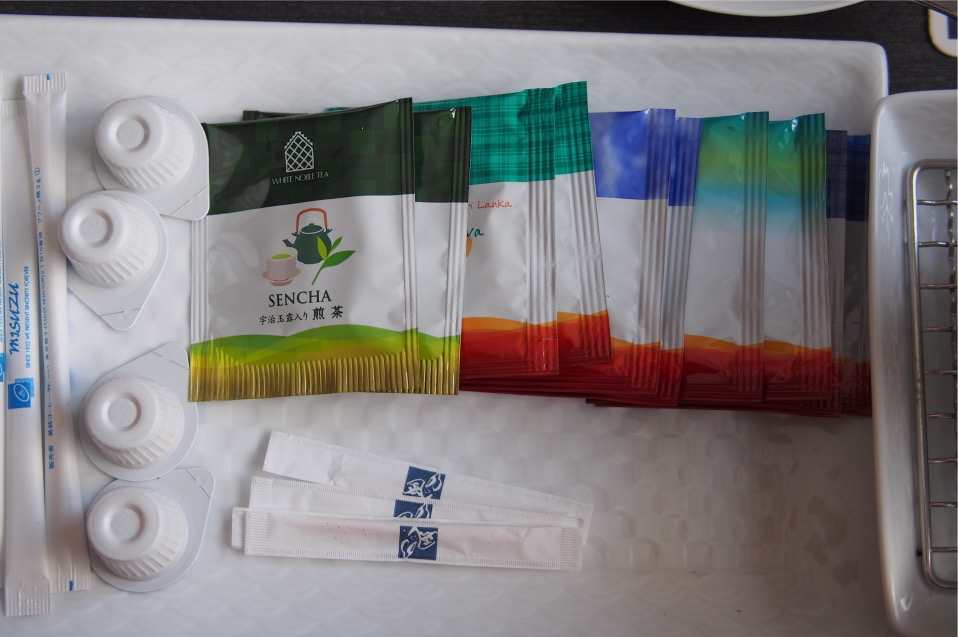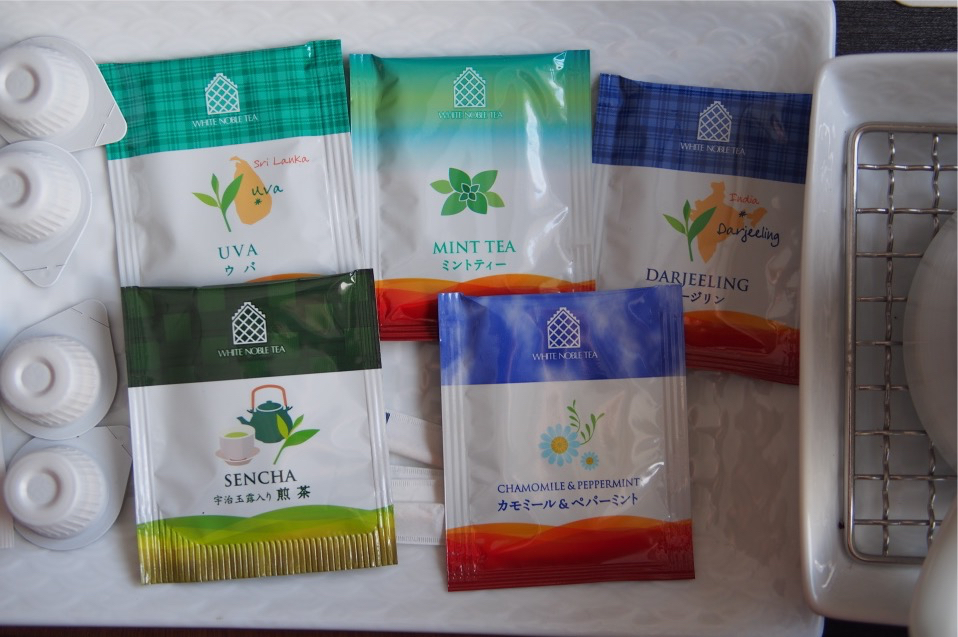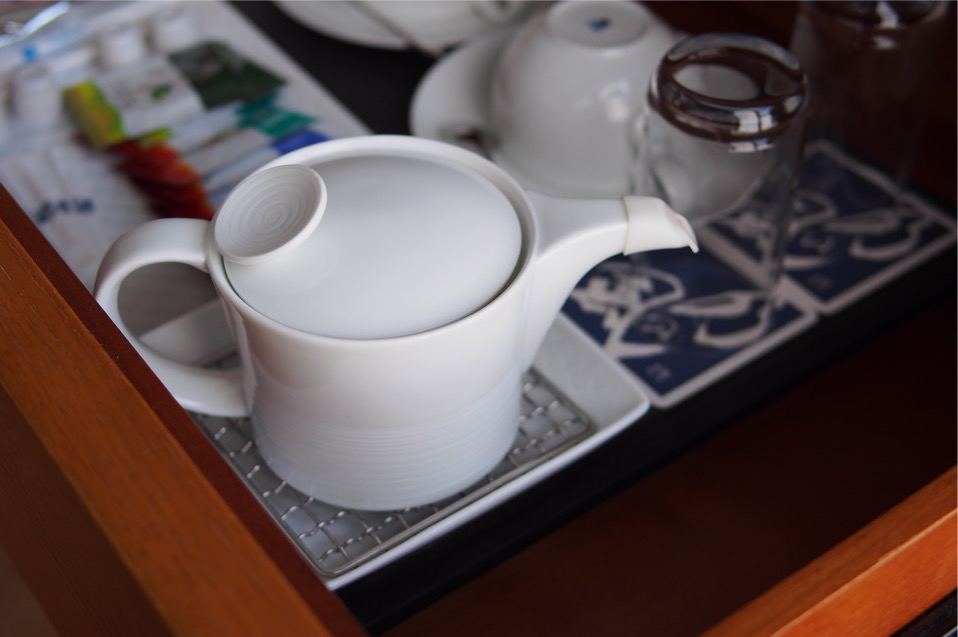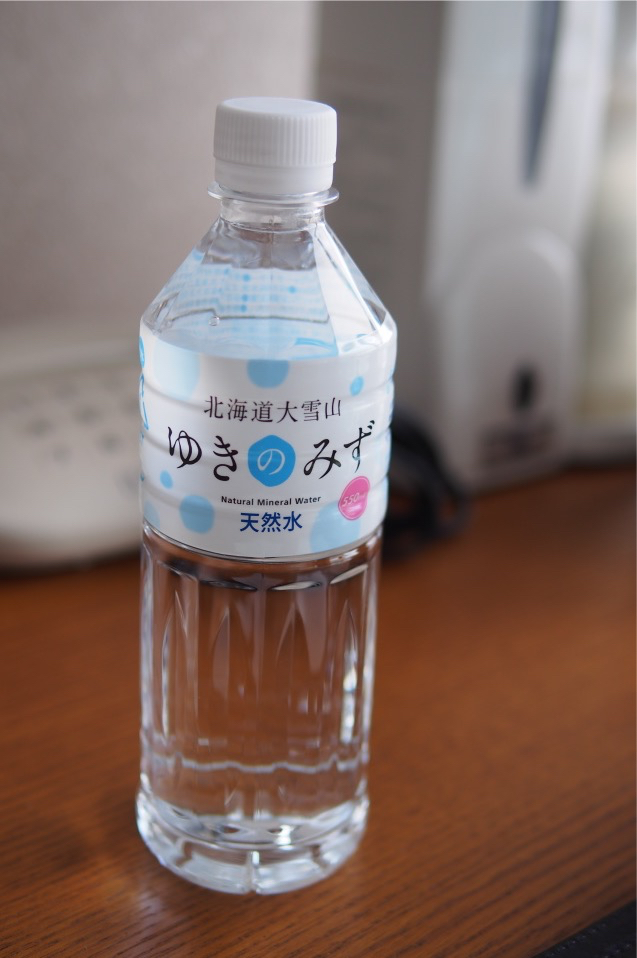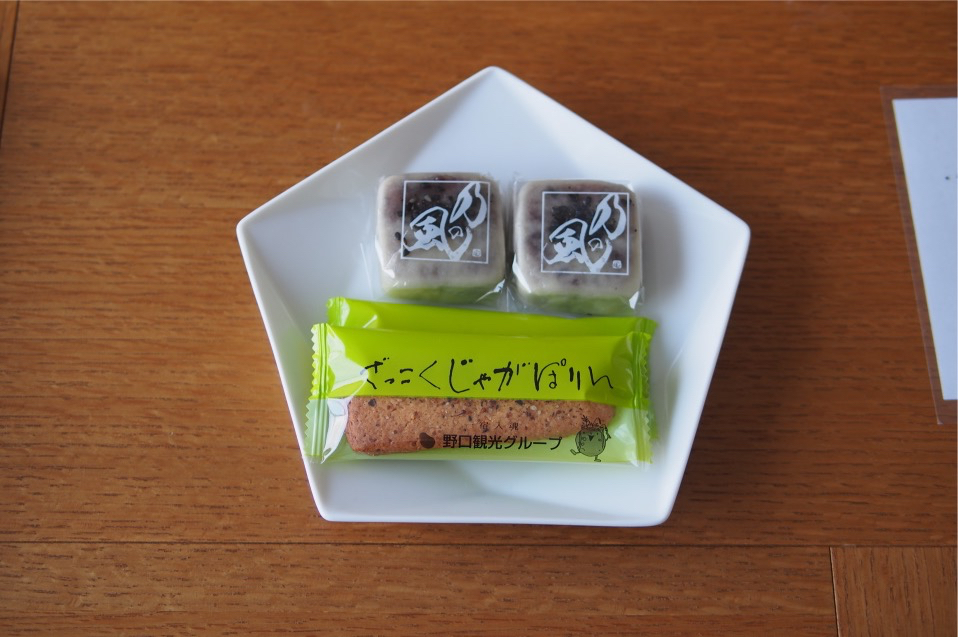 Japanese hotspring ryokan always have yukata, some sort of Japanese-style clothes, ready. Here in Lake View Nonokaze, there are yukata and samue, two types of Japanese clothes, to choose from. Yukata and samue can be worn anywhere within the hotel, like for having dinner at the restaurant or going to the public bath. Pyjamas are also prepared yet it is only for use in your room.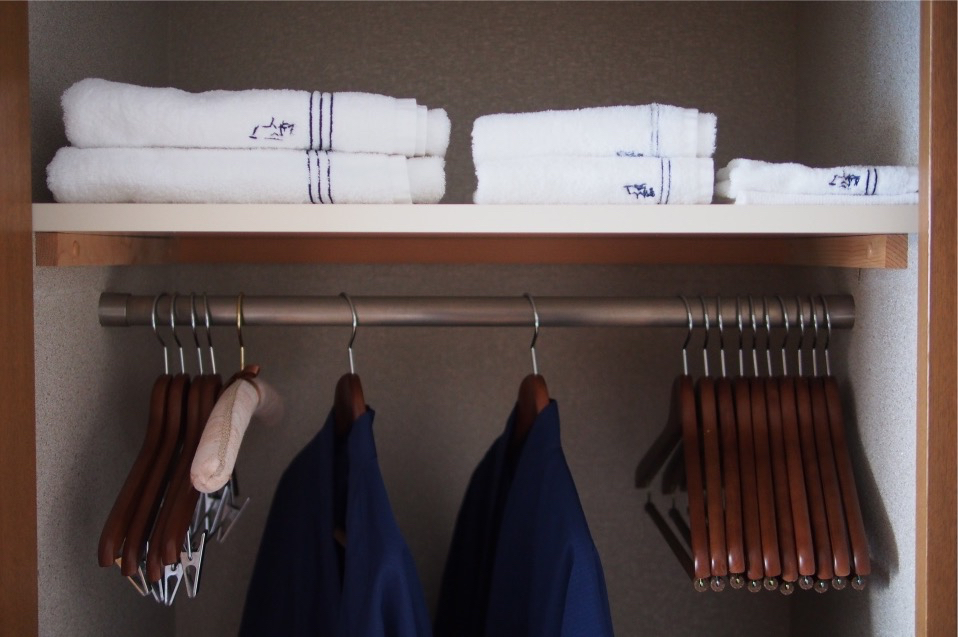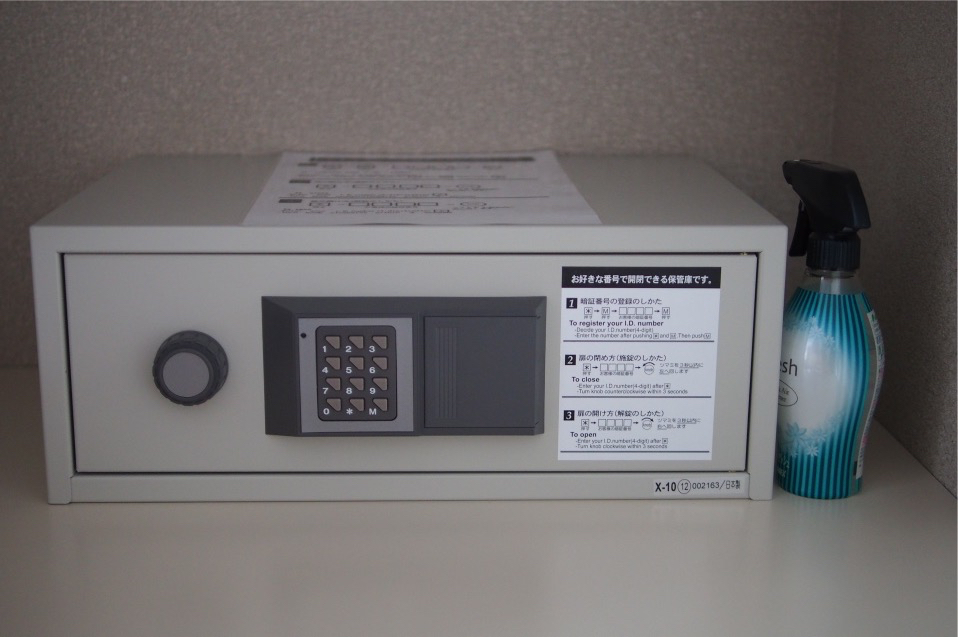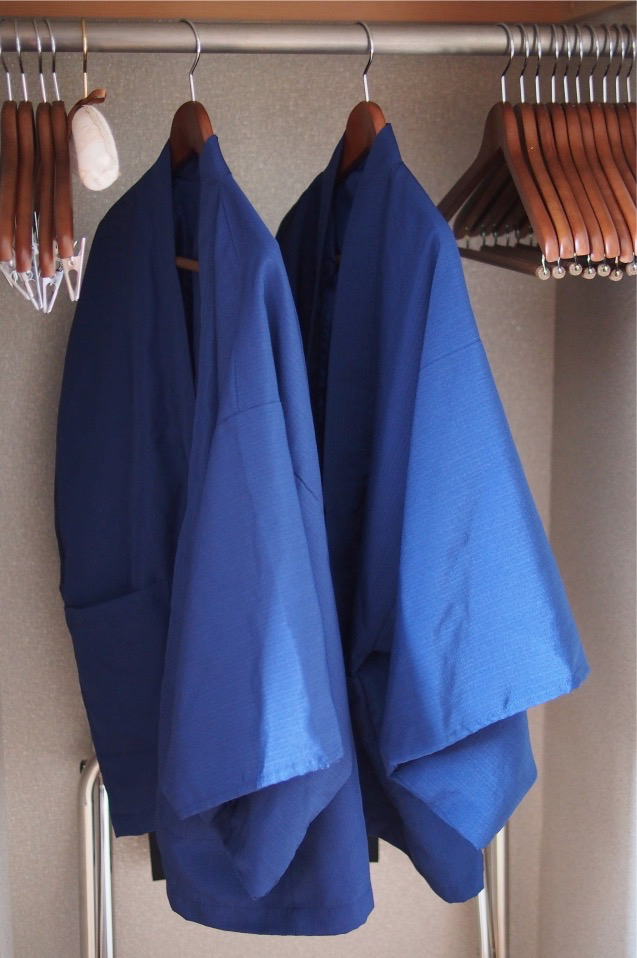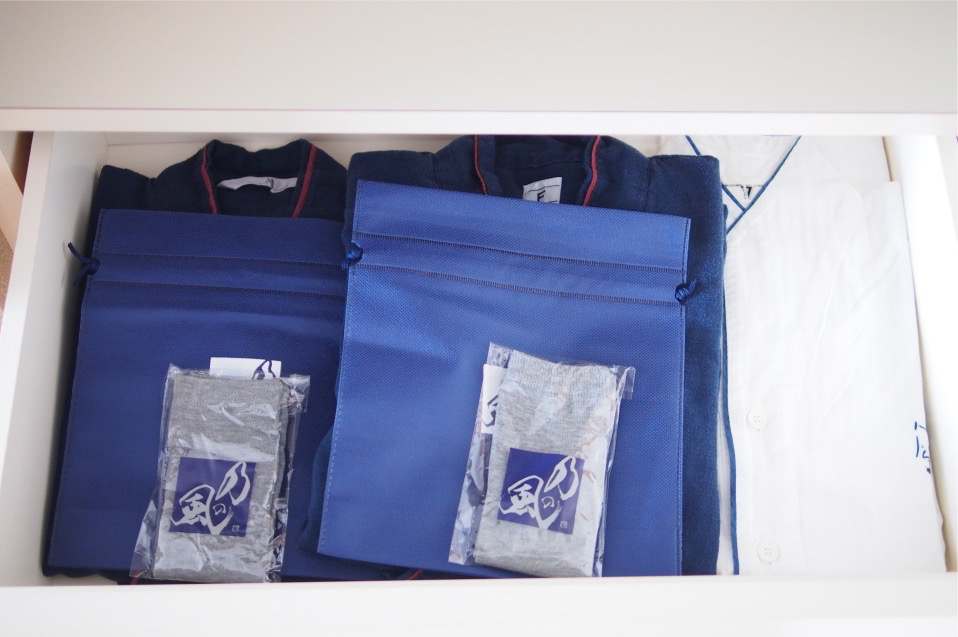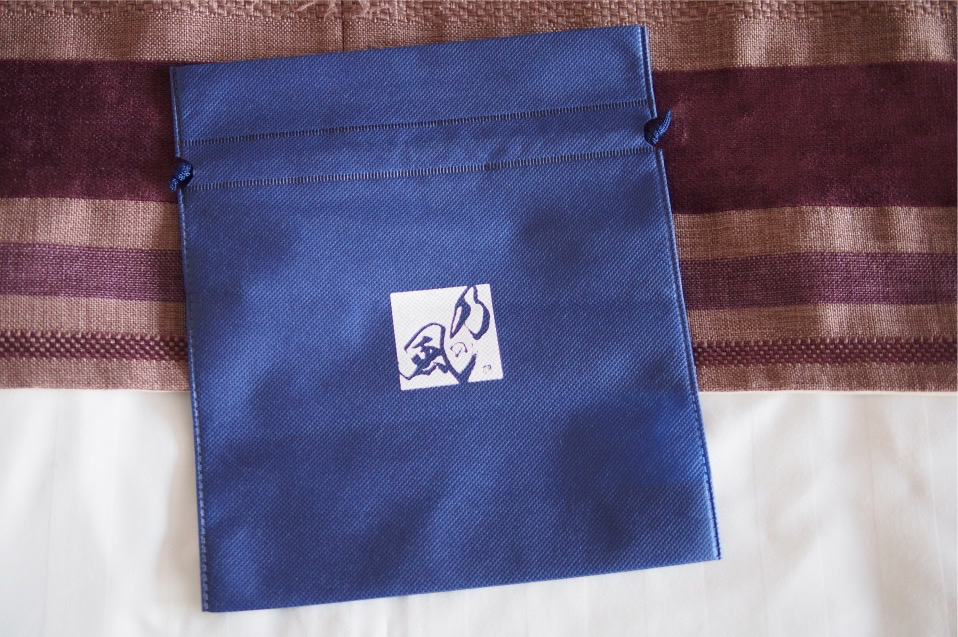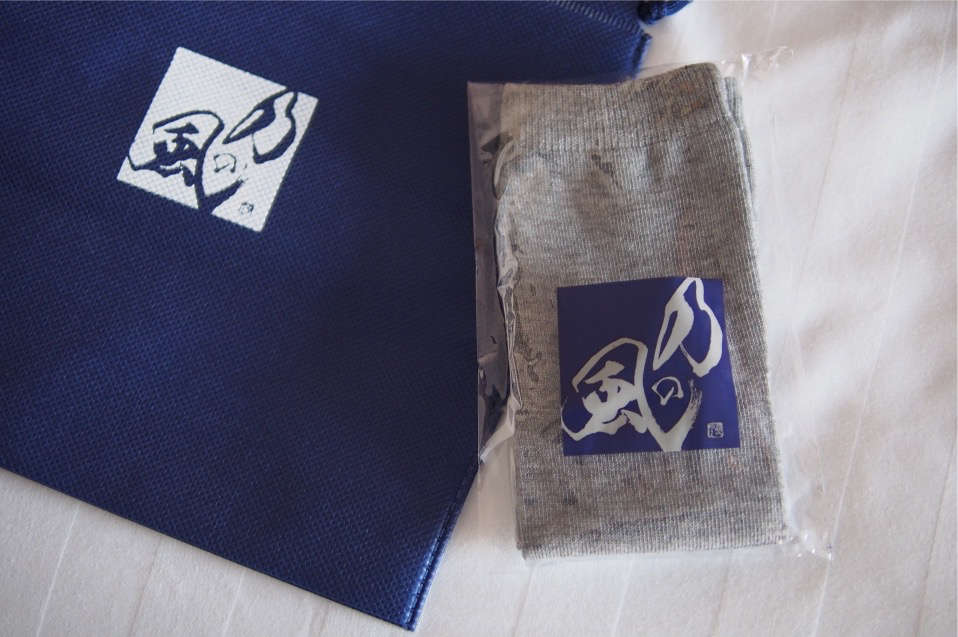 Yukata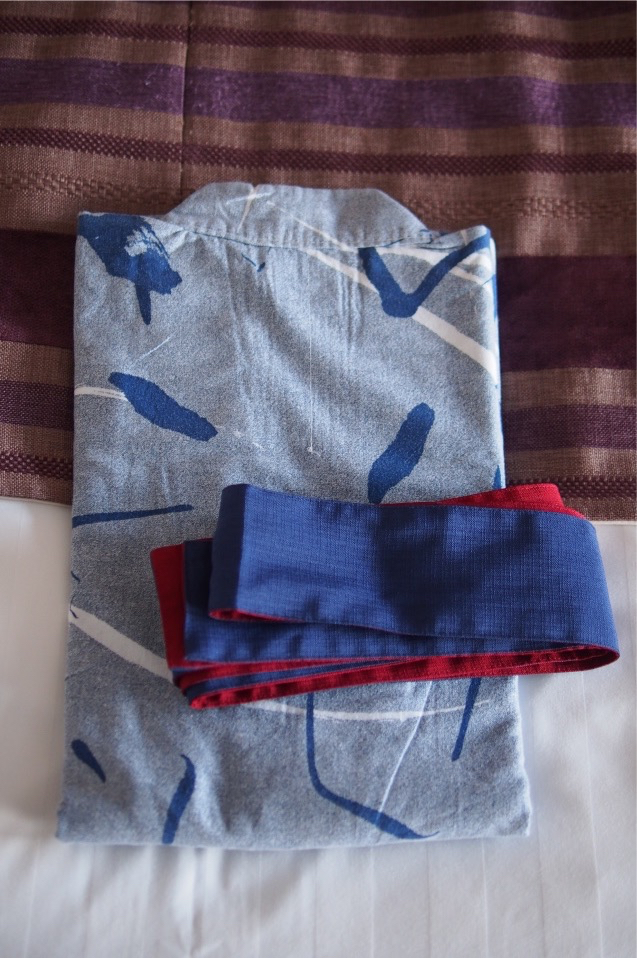 Samue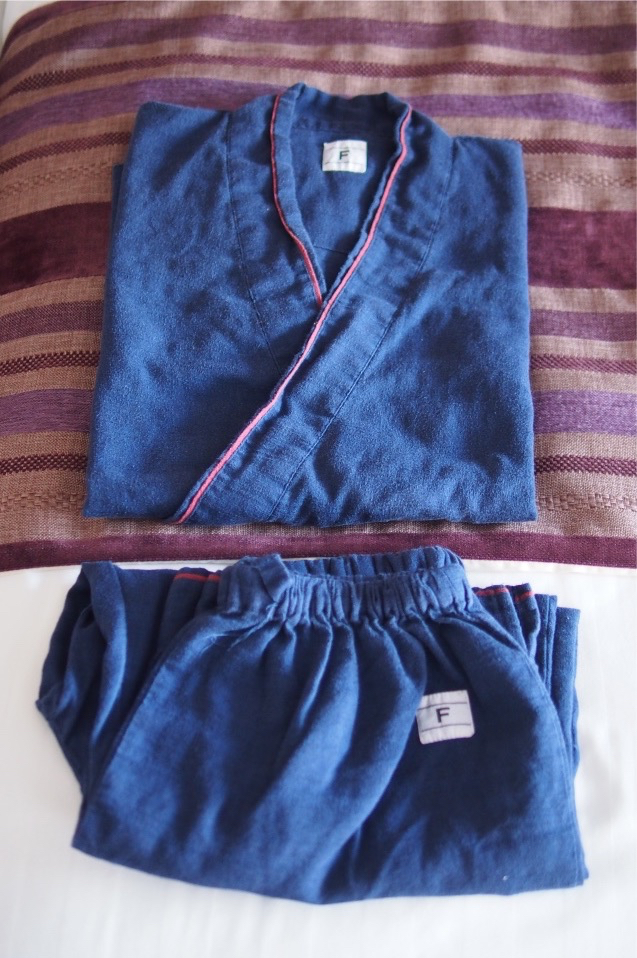 and the pyjamas